PokCas Exclusive Interview: Margarita Malysheva, Head of Marketing – Mascot Gaming
Categories:
Interviews
|
Published by:
Sean van der Merwe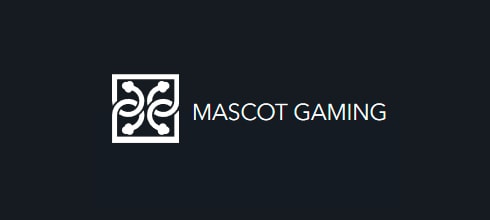 PokCas team will be interviewing Margarita Malysheva who is a head of marketing at Mascot Gaming. Mascot Gaming is a casino game developer and they create modern games for the gambling industry.
Mascot Gaming
Hello, could you please tell us more about yourself and your history with Mascot Gaming?
Mascot Gaming is a casino game provider with headquarters in Russia and their second office recently opened in Spain. Presented to the gambling world with their debuting gaming set at ICE 2019 in London, Mascot Gaming has shown impressive growth and are now live in more than 500 online casinos all over the world. Mascot Gaming team consists of 40 employees with the utmost expertise in gambling software development.
Russian game development means eye-catching graphics, thought-out maths and logic as well as outstanding sound design. As a Russian-born company, Mascot Gaming guarantees top quality of gaming content as well as friendly and warm communication.
Mascot Gaming is an exciting slot development studio on a mission to create engaging and entertaining slot games that provide players with the most exciting and thrilling experience possible. Its slots combine striking design with smart math and sophisticated mechanics to deliver slots that stand out from the crowd. Its team of expert developers regularly push boundaries, creating unique and innovative features such as Risk and Buy. This is combined with favourable pricing models that mean operators of all sizes can offer Mascot Gaming titles to their players.
My name is Margarita, I'm the Head of Marketing at Mascot Gaming and I have been working for this company since it was founded in 2018.
The iGaming Market
Why do you think Mascot stands out in the iGaming market, what makes you different?
We can honestly say that we put our hearts and souls into every game we release. For us, creating games is not only a way to make money, it is not just a business – it is a creative process that requires inspiration and complete dedication. We have never created and will not create slots for the sake of mass or a large gaming portfolio. We never duplicate our games.
Our team is a team of like-minded people, and these are not just words. Most of our current team stood at the origins of the brand, and everyone who comes to us now fully supports our philosophy. Every new employee of Mascot Gaming becomes very quickly an "advocate" of the brand, begins to root for its success.
How do you trigger the player's fun factor? What do you consider fun when it comes to casino games and their features such as music, bonus rounds and overall gameplay?
We have our own vision for every game's theme. We often approach graphic design with a sense of humor. We like to leave "Easter Eggs". Music in our games generally deserves a separate article. The music is the subject of our incredible pride! Each melody is written from scratch by our talented musician using a variety of instruments. Just recently, we were shortlisted for the award for the best game soundtrack held by a well-known gambling publisher.
What are the biggest challenges of being a casino game developer at this point in time? Do you think that there will be additional challenges in the near future?
Being a casino games developer is generally not an easy thing to do but it is interesting and engaging. As in every business, it's not easy to gather a great team of professionals who can work well together as as a team, who have mutual understanding and a common vision.
And, of course, it is hard to enter the gaming market. Besides the game production, you have to do a titanic amount of work to start integrating your games with online casinos around the world.
The main problem of today is the number of games coming out compared to, for example, 10 years ago. Every game developer needs to put more effort to be in high ranks. However, from the player's point of view, this is even a plus. High completion leads to a better quality of products.
Cryptocurrencies and Online Casinos
What do you think about cryptocurrencies in general and how do you think they mix with casino games? What do you think will happen to this combination in the future?
They are simply meant for each other. We believe that in the future everything will come to the point where the players won't need to open accounts in different casinos. They will play directly from their crypto wallets. In this case, the casino will receive only its commission.
Final Words
What else would you like to tell our readers about you as a developer and why do you think they should prioritise your games?
We put our hearts and souls into every game we make. We are glad that we have achieved such recognition among online projects around the world. And I am personally very proud that all Mascot games have a unique branding style that is easy to trace. Why should players prioritize our games? Give it try and understand everything by testing it out.
Thank you for your time, we will be looking forward to seeing your new game releases!