Effects of Corona Virus on Online Casinos
Categories:
Gaming
|
Published by:
Daniel Green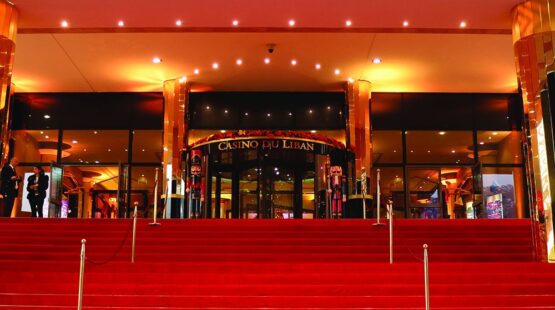 The effects of coronavirus have led to quarantines and shutdowns in many cities around the world. Meaning, a lot of businesses that had people gathering in crowds are facing losses. A majority of the world's population are now avoiding public places. They are now avoiding going out to the streets, shopping malls and markets.
Among those heavily affected industries are land-based casinos. This leaves us wondering what gamblers are doing. How are people staying entertained in their homes? This is where online casinos are coming in. For all those gambling fans, online casinos provide a much safer way to satisfy your gambling desires.
Now, let us have a look at the effects of Coronavirus in the gaming world, specifically the impact it has on the casino gaming area.
Effects of Coronavirus on the General Gambling Industry
The effects of the coronavirus will affect the growth of the gambling industry. For example, The Game Developer Conference has been postponed until further notice. This will undoubtedly affect the growth and productivity in the gambling scene negatively for a while. Game production and any issues that need to be addressed have now been put on a halt.
Coronavirus Effects on Land-based Casinos
The effects of the coronavirus on land casinos can be felt around the world. Mainly, this is because they are in high-risk areas. You cannot share slot machines, dices, or even cards anymore.
Hence, casinos in Macau and other high-risk areas have been shut down. Macau has witnessed an 88% decline in profits since the total shutdown in February 2020.
Casinos in Las Vegas, which depend on tourists, are now facing losses as well since people are avoiding travelling as much as they can.
Effect of Coronavirus: Online Casinos now On the Rise
Over the past few weeks, we have witnessed the online casino industry getting more profits. After all, what will you be doing for entertainment if you are on lockdown? In fact, where else will you be getting real money winnings? The effects are that online casinos are now facing a rise of over 50% as most gamblers are turning to this easy way of winning real money.
Coronavirus Effects: Reasons Why You Should Gamble Online
There are plenty of reasons why you should switch to online gambling. After all, you need all the entertainment you can get while in quarantine.
Online Casinos are Safe
Unlike land casinos, online casinos do not require you to physically get into contact with anyone. All you need is your phone and PC, which will not infect you with any diseases. Importantly, you will be enjoying online casino games in the comfort of your own home. This means that you do not have to put yourself at risk by going out to look for a casino.
Online Casino Games are Fun
One of the ignored effects of coronavirus is that it has made our lives caged and boring. Well, you can cool off the steam and try to let go of the stress and anxiety at online casinos. Casino games online will provide you with the best escape from this scary period. More so, there are over 1000 games that you can pick from. If you want, you can try each one of them out and choose the one that suits your personality best.
You can get to Win Real Money
This quarantine moment can have a negative impact on your wallet. Especially considering that businesses are on lockdown. Some of the negative effects of the coronavirus are that people are going broke and wallowing in poverty. Online casinos will give you the perfect chance to redeem yourself and keep the money flowing in.
Everything is Digital
There are no third parties involved in online casinos. Everything is available for you online. You do not have to go look for a place to make subscriptions. Gladly, the effect of the coronavirus does not have an impact on mobile banking. Hence, you can easily use cryptocurrency or mobile payment methods. There are fewer parties involved in online gambling, and they do not threaten the lives of the players.
Effects of the Coronavirus on Online Sports Betting
On the other hand, the effects of the coronavirus can be heavily felt in the sports betting industry. This is because most sporting events have been cancelled. Here are some of the alternatives you can make use of while you wait for the sporting industry to get back in order.
Sports Themed Online Slots
Firstly, all those sports betting fans can try out sports-themed online slot games. The online slots industry has a lot of options that you can pick from. The good thing is that they cover almost every sporting category. From basketball, soccer, cricket, hockey, tennis, and even sumo wrestling. Here are a few sport-themed slots you can play indoors:
Football Champions Cup

Basketball star

Football Star

Crickets Star

Break Away

Super Sumo

Scudamore
Bet on Esports
Electronic sports involve the use of video games for sporting purposes. For example, playing the popular multiplayer FIFA video game. When it comes to the betting part, the people will be betting on the possibility of one person or a specific team winning the match. Hence, you can just take it as if it is a real soccer match and have fun. Looking at it, it is a funnier and safer way of enjoying some family time with your loved ones while on lockdown.
Risk
Some countries have restricted the possibility to gamble online. This is because they believe that there is a risk that people sit at home and use their last funds when they don't have anything else to do. This is, of course, a risk, many studies show unfortunately that restrictions often lead to illegal gambling without any kind of safety net which of course could be a bigger problem in the long run. Never play for money than you can afford to lose and if you have problems there are help to get at for example gambling responsibly.
Conclusion
The effects of coronavirus can be felt everywhere around the world, even in those countries that the pandemic has not yet reached. But, in light of the casino industry, online casinos are thriving from this. This is because they bring about safer and exciting ways of going about the gambling process. All you need to do is swipe or type on your device while you are safely indoors. Also, you will need as much entertainment as possible during this nerve-wracking shutdown process.
However, you need to make sure that you are still practising personal hygiene. Avoid putting yourself in COVID 19 high exposure situations. Make sure you get tested as soon as you start seeing the symptoms or as soon as you feel unsafe and unsure of your status.